How to delete a contact on LinkedIn (without them knowing)
The contacts you meet through school and work can be really beneficial to hold onto, and a really easy way of doing that is connecting through LinkedIn and becoming, as LinkedIn calls it, 'connections'. Like any social media network however, certain users can become a little annoying, inappropriate or simply someone you don't want to see popping up again and again. Removing those contacts from your network is an easy answer to that, and it's just as easy to do. So, follow our quick 3 step guide on how to delete a contact on LinkedIn.
Option 1: Remove them without them knowing
As you probably already know, one of the interesting features of LinkedIn is the fact that you can see who's been snooping on your profile. This is a useful feature for users to get an idea of the kind of organisations or recruiters that are looking at them and what kind of skills or endorsements might have brought them that interest. But, it does mean that your connections can see when you've been on their profile. And, this means that if you visit someone's profile to remove them from your network, they may see that and then notice that you are no longer connected
So, if this is something you are hoping to avoid, there is another way you can remove connections. It might take a moment longer to do than removing them from their profile, but it means the contact is unlikely to notice you're no longer connected. So if you want to avoid offending anyone, this option is the way to go. 
Go to My Network and then select Connections from the drop-down list.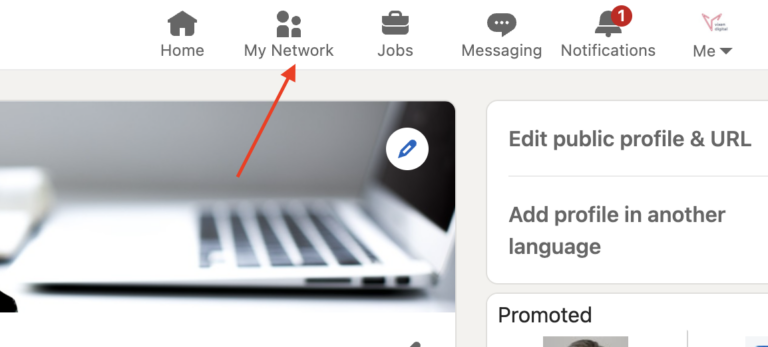 When on the Connections page, scroll on past your suggested connections until you see your full network displayed as a list of your connections. From here, you can find the connection you're looking for by sifting down the list, filtering or simply searching for them in the search box at the top.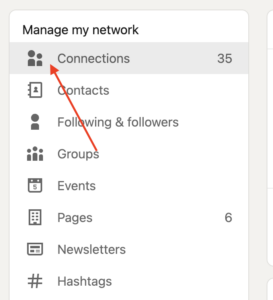 Once you've found the unwanted contact in question, hover over their name and you should see the option to Remove. You'll be asked to confirm the removal with a pop-up box. If you're happy to go ahead, select Remove again to complete the task. They should disappear from your list of connections then and there. And that's it, they're all gone and they will be none the wiser!

Option 2: Remove a connection through their profile
If you're not worried about this particular LinkedIn user noticing that you've been on their LinkedIn profile, the quickest and easiest way to remove someone is to search for their name in the search box at the top of your LinkedIn homepage and go to their profile. From there, you'll see a downward pointing arrow just to the right-hand side of the Endorse button and click Remove connection. You'll be asked to confirm the removal before going ahead. And that's it! You'll no longer be connected to this user. You'll stop seeing any posts or updates they make on LinkedIn and they won't be able to message you without requesting to be connected again.