You can choose to share your LinkedIn profile with others using a special link that will take them straight to your profile, so they don't need to search for you. If you're wondering where your individual LinkedIn URL is, here's where to find it in 4 easy steps.
Firstly, why might you need your LinkedIn URL?
Having your LinkedIn account available to access by others can be really useful when applying for jobs, work experience, internships etc. You might also want to include your LinkedIn profile link on your CV to share more detailed information about your experience, achievements and certificates that you couldn't squeeze onto your CV. You might also want to show off some of the recommendations and endorsements from your professional network. 
If you're using email to contact potential employers, you could even include your unique LinkedIn Link in your email signature.
So, what's my LinkedIn URL? Here's where to find it in 4 simple steps:
STEP 1: Go to the Me icon at the very top of your LinkedIn homepage and click View profile.
STEP 2: On your profile page, select Edit public profile & URL which you'll find on the right-hand side.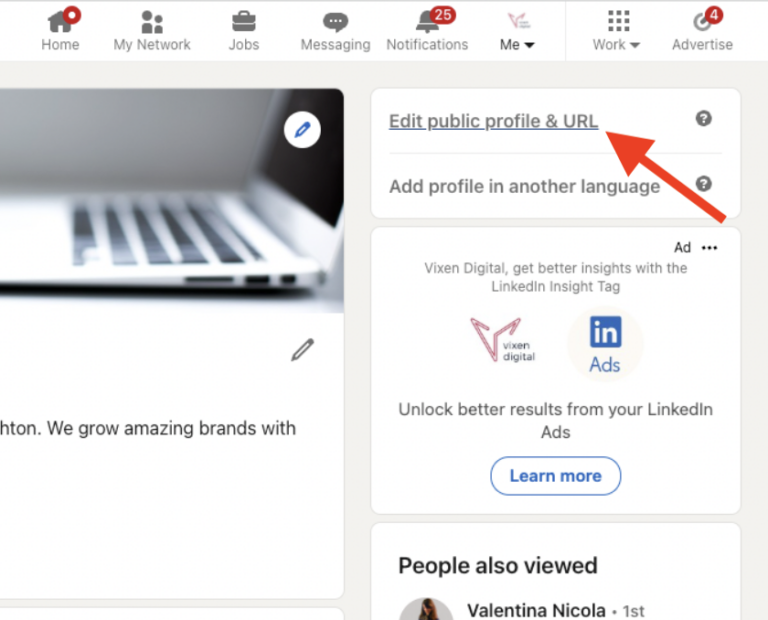 STEP 3: You should see Edit URL on the right-hand side. This will take you to your profile's own URL. It will start with something like 'www.linkedin.com/in'.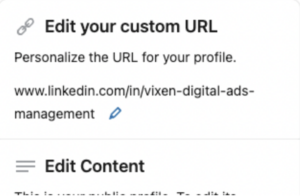 STEP 4: Now that you've found it, you can copy it from here and paste it to your CV, email signature or wherever else you think it might be helpful to share it.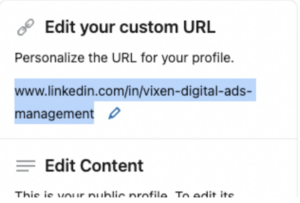 Why isn't my LinkedIn URL working?
The most common mistake people make when trying to share their LinkedIn page using their unique URL is that they don't realise that their account is set to private. To change your privacy setting from private to public (or to check which one your profile is set to), go to the Me icon, then View Profile, then Edit public profile & URL on the right-hand side of the page. Then you will see a toggle which can switch between your profile's public visibility being off or on. This toggle must be switched on for your LinkedIn profile link to work for others.
It's also worth noting that your LinkedIn unique URL will begin with 2 letters that depend on which country your profile is set up in. Still, even if you change which country you're living or working in on your LinkedIn profile and your unique LinkedIn URL, therefore, changes, your previous URL will continue to work. For example, 'http://uk.linkedin.com/in/linkedinyourname' will still work if your link later becomes 'http://us.linkedin.com/in/linkedinyourname'.
Did you know you can use a QR code instead of a text link?
If you're using your LinkedIn unique URL on somewhere like your CV, remember that whoever is reading it could be reading a paper copy, and in this scenario, using a QR code for your LinkedIn profile link will be an even quicker way for them to find your information on LinkedIn. There are lots of websites out there that will allow you to do this, including many free options. You can even design the QR code to align with the style of your CV, portfolio or whatever it is you're including the QR code on.