Creating a new Google Analyitcs 4 (GA4) property is pretty easy! And it's even easier with our simple how-to guide.
As I'm sure you know, unless you've been living under a rock or hiding away out of fear, but GA4 will be the only Google Analytics version that will continue to collect data from July 2023. Yes, once again for those at the back…. Universal Analytics will collect no new data from July 2023. 

So if you need to get set up with GA4 pretty quickly, then why not use our GA4 migration checklist to get you started?

So without further ado…. how does one create a GA4 property?
How to create your Google Analytics 4 (GA4) property
We'll start by assuming that you already have a Google Analytics account with a Universal Analytics property. If you do not have a Google Analytics account then you'll need to create one.

First of all, you need to login to your Google Analytics account.
Then, head to the admin section.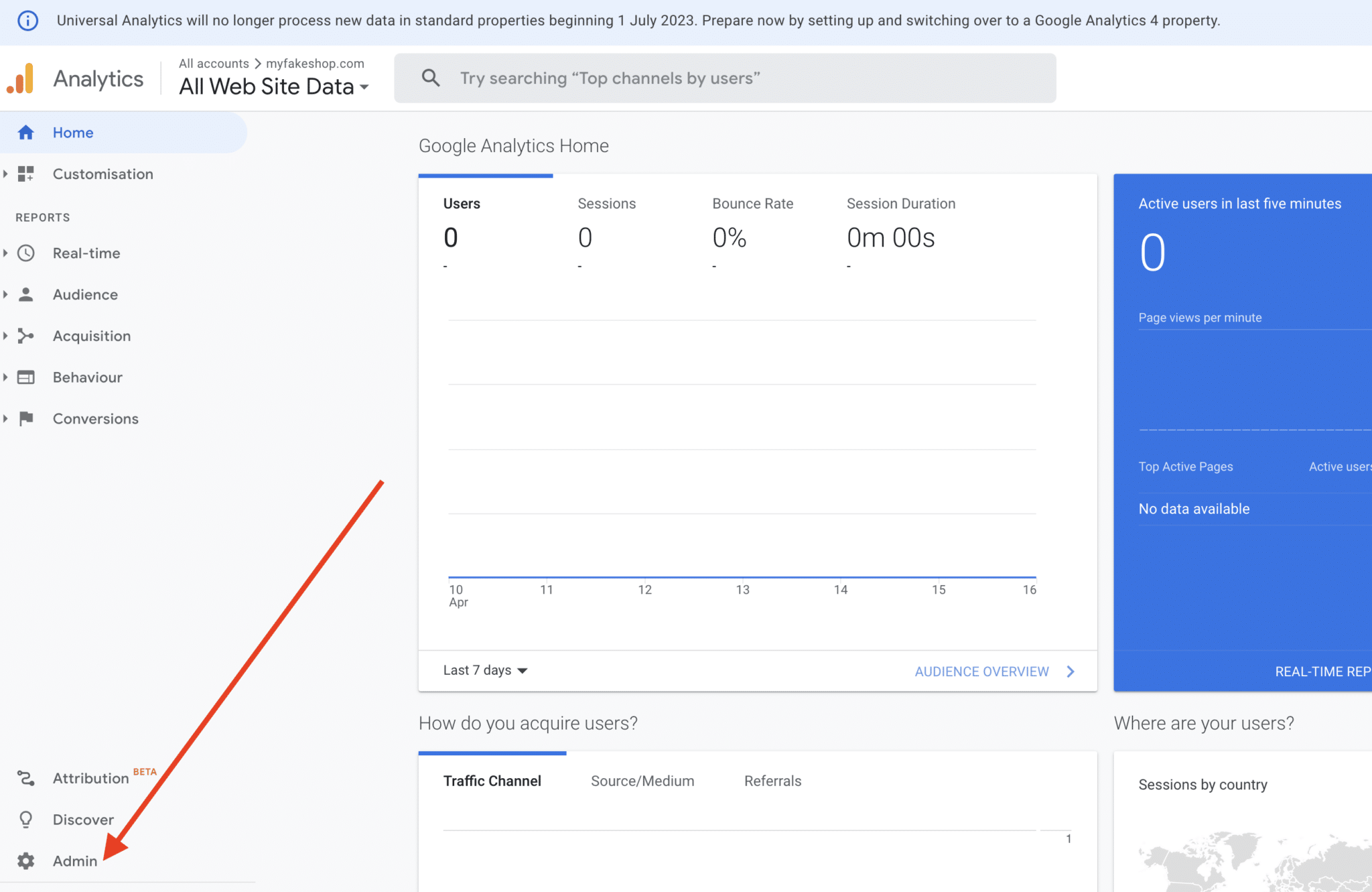 Then, in the central panel, click on "Create Property".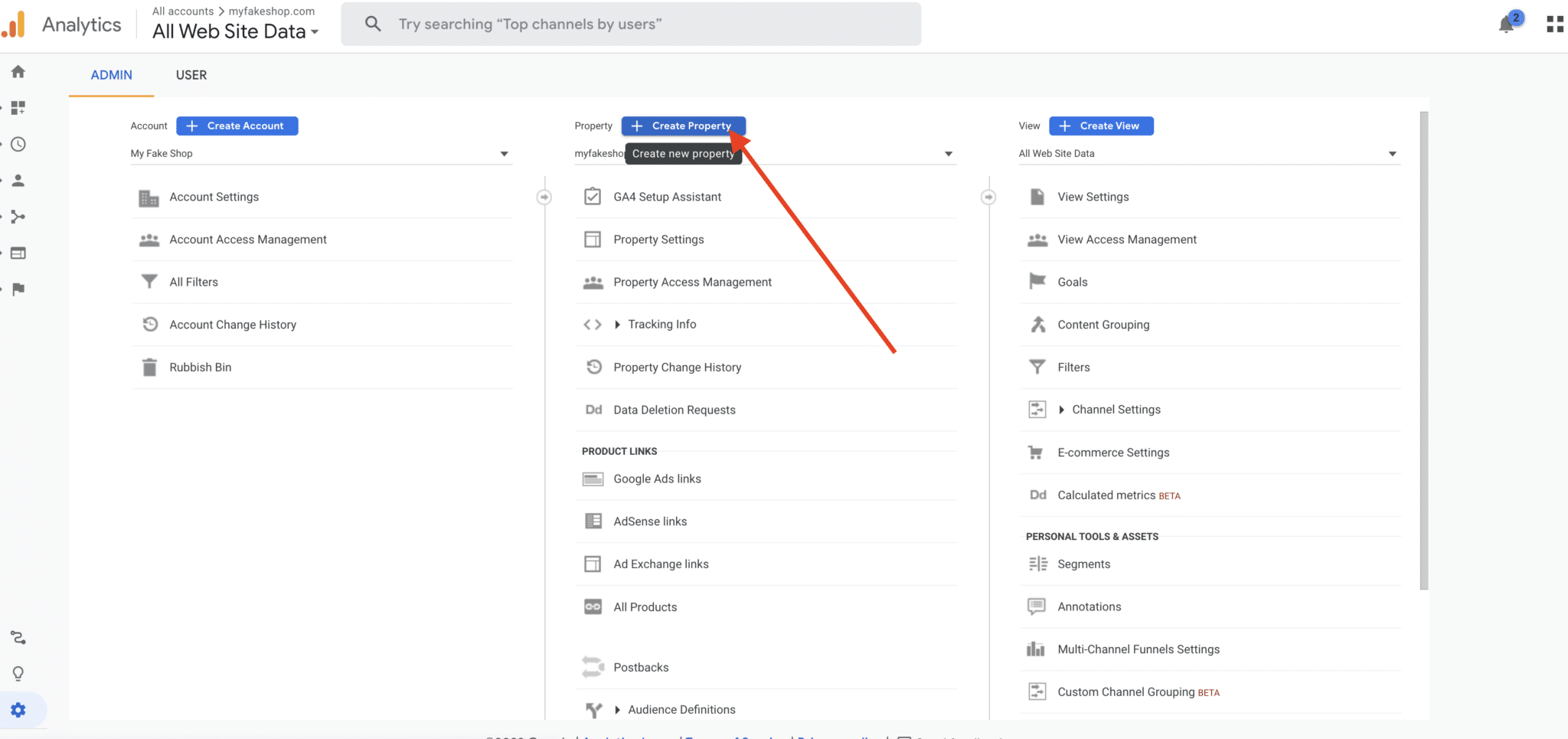 Google Analytics will now by default only allow you to create a GA4 property (unless you go into the advanced settings) so simply follow the steps and your will create your new GA4 property.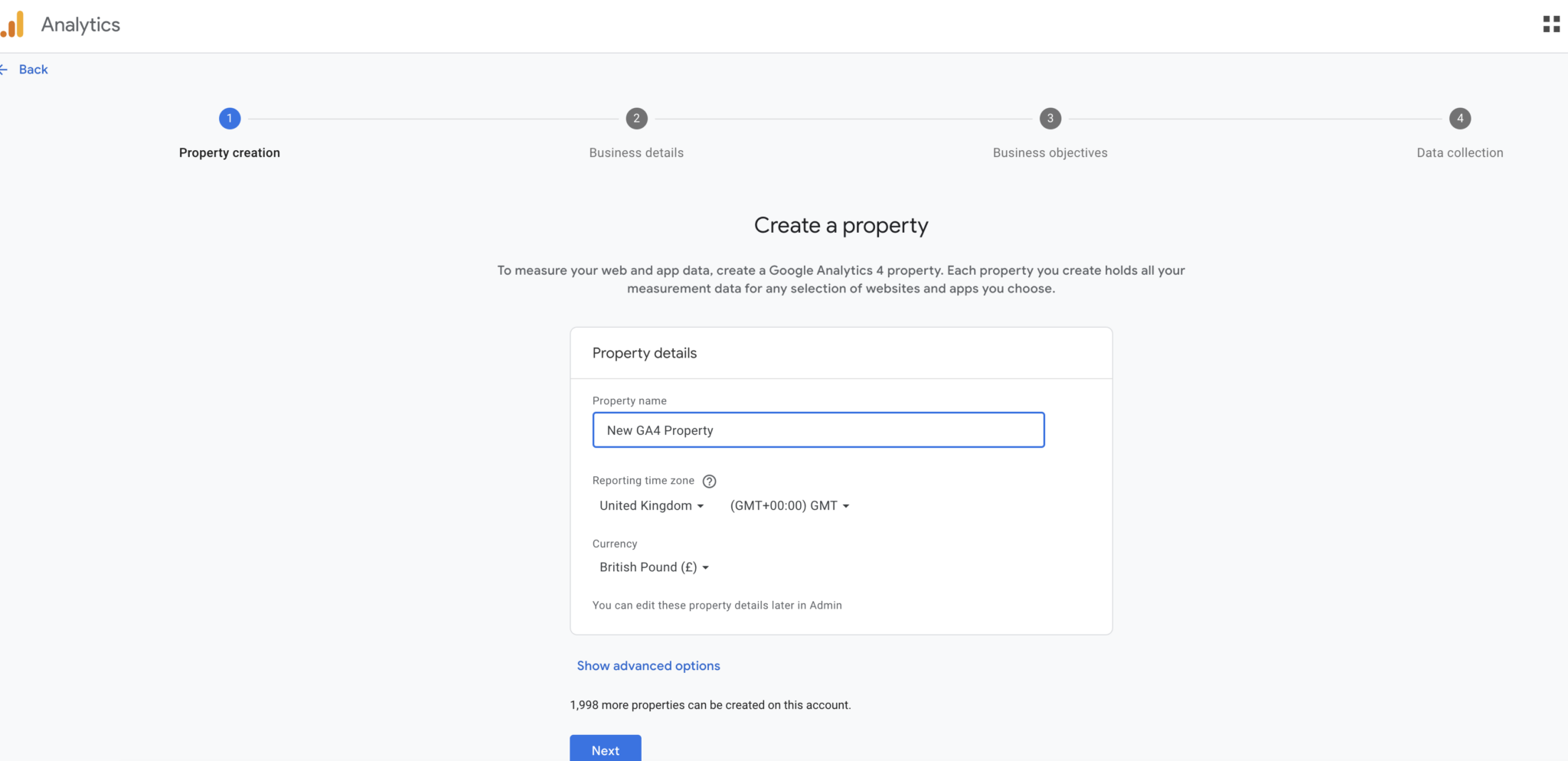 One thing to remember is that in your "Business objectives" section of the setup assistant, the objective that you select will appear in your "Reports" section. So if you DO NOT want this then you can select "Get Baseline Reports" option in the "Business Objectives" section during your property setup.
The property setup assistant will automatically take you through a step where you will need to create your data stream.
However, if you need to create a new data stream you can go to:

GA4 > Admin > Data Streams > Add Stream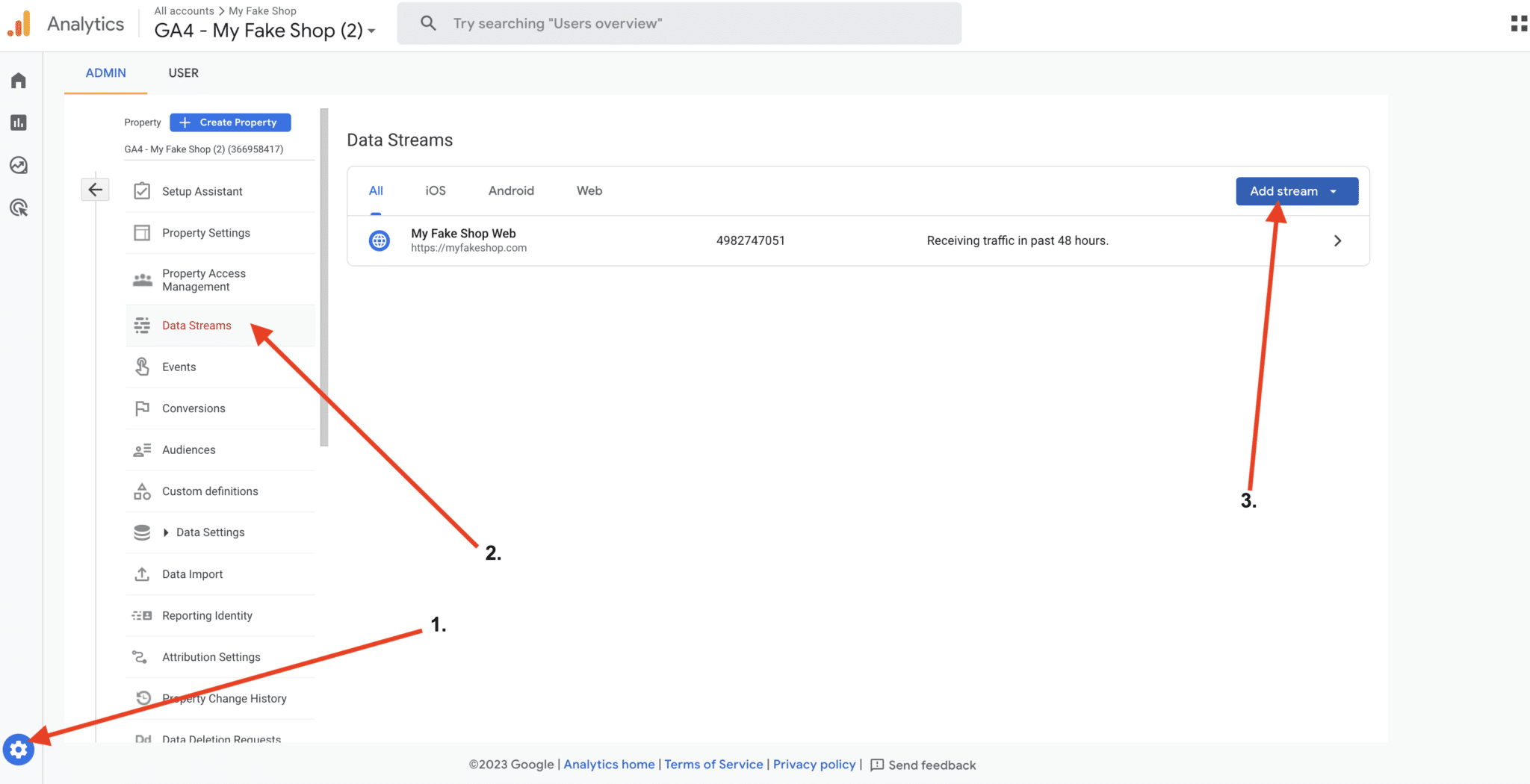 Creating another GA4 property
If you already have a GA4 property and you want to create another one then you can follow similar steps to create a new property as the options are in pretty much the exact same placed compared to Universal Analytics.
You go to: Admin > Create Property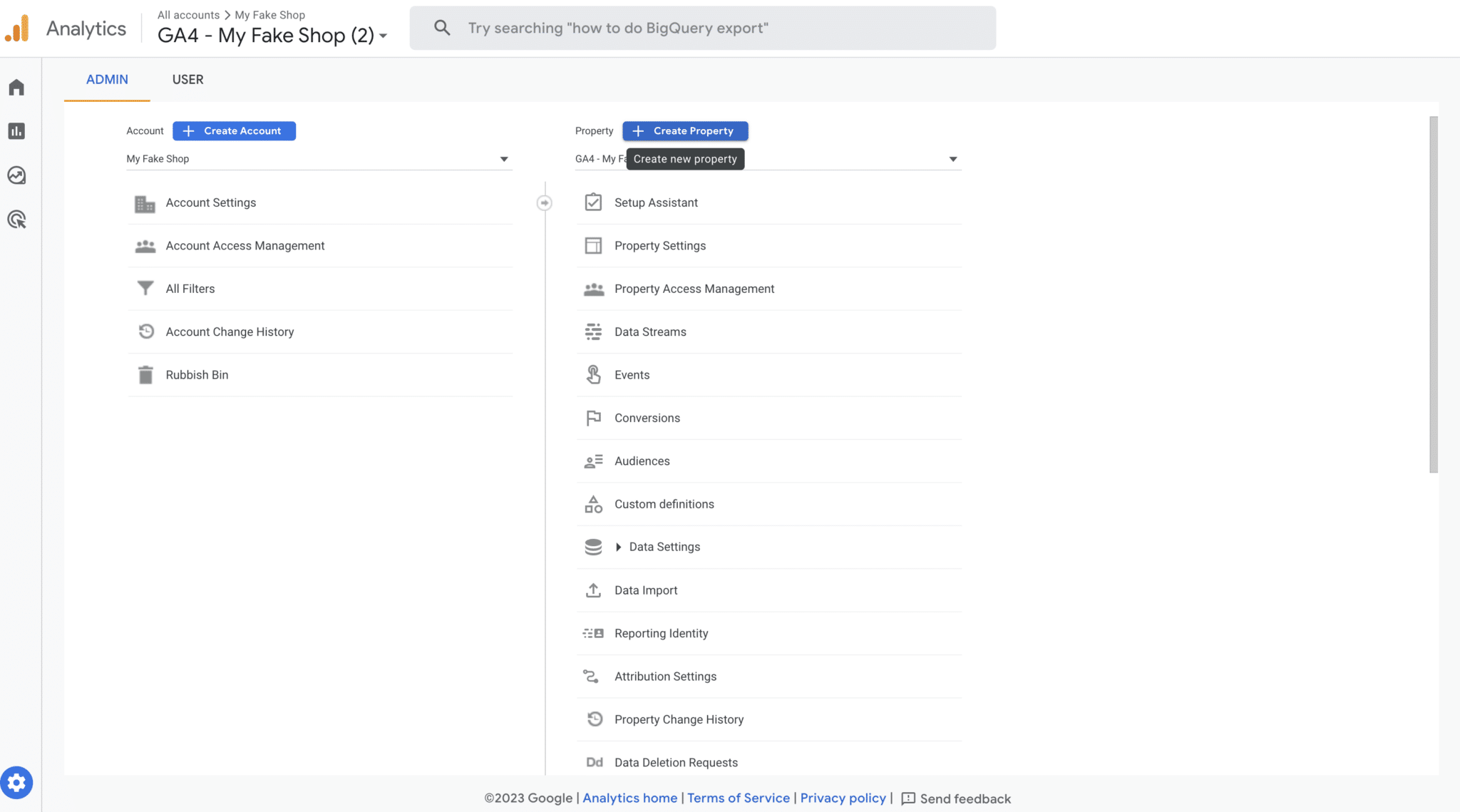 Video: How to create a GA4 Property
You can also watch the GA4 checklist video from 8:14 to see how to create a GA4 property.

And also at around 11:36 to see how to set up your data stream.