Digital Marketing & Consumer Behaviour
To say that the internet and evolving technologies have created an evolution of consumer behavior is probably a massive understatement. Digital developments drive the way consumers interact and transact with businesses, creating a multitude of opportunities and challenges.
On one side, digital marketing and technology are responsible for transforming consumer behavior, but it is essential to understand that consumer behavior is shaping digital marketing.

The exponentially growing digital shift means that everybody uses social media, smartphones, apps, and other devices to discover and communicate with brands. That has been further accelerated by the Covid-19 pandemic, which has forced people to live in an e-commerce world as they cannot leave their homes.
What do we mean by digital marketing?
When people talk about digital marketing, it refers to any marketing effort that uses electronic devices and/or the internet. The most popular channels include email, social media, mobile apps, websites, and blogs. In the 2020s, if you consider there are seven core social media platforms (Facebook, Instagram, Twitter, LinkedIn, Pinterest, Snapchat, and Reddit) and millions of websites, it is no surprise that there are 313 million internet users in the US alone, and nearly 50 million per day in the UK. These statistics show that digital marketing is critical to business success. 
Writing about all the types of digital marketing would be a paper in its own right. However, the graphic below represents those that are fundamental practices of any marketing team.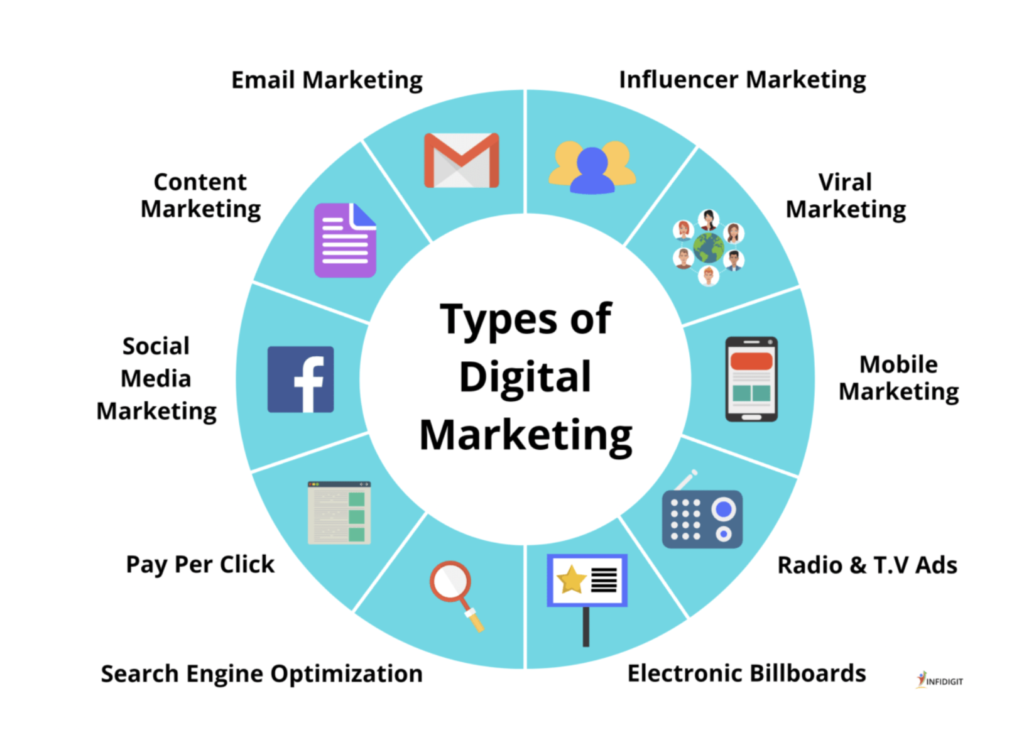 Source: https://www.infidigit.com/blog/what-is-digital-marketing/
For larger, renowned brands (and some small businesses), it probably doesn't make sense to switch traditional marketing channels off entirely in favor of digital.  If the customer base is familiar with direct mail or phone calls, you may negatively affect your ROI in stopping doing the activity. However, digital marketing offers a savior for those on tight budgets who can reimagine their customer journeys.
Digital vs. traditional marketing
In the context of consumer behavior, there are several reasons as to why digital marketing sparks a transformation. Instead of relying on broadcasts to communicate with a customer, digital channels give rise to intricate people networks. 
Customer networks offer a higher level of engagement and interaction with the consumer, whether social media comments, email chains, or live chat conversations. An audience that can instantly reach out to a brand will behave differently to those waiting on postal mail or phone calls. With digital marketing, you can solve customers' problems in real-time, without wasting anyone's time. 
A digital marketing campaign broadens your market, with theoretically anyone who goes online being a potential customer. Traditional marketing tends to stick to local, or at best national campaigns, but just about anyone has an opportunity to become an international business today. There is such a vast amount of data available that you can really narrow down your segments and find audiences that produce an ROI, regardless of whether they are.
Source: http://www.davidrogers.biz
A shift in consumer decision making
Even though Amazon and other giant e-commerce sites existed a decade ago, the percentage of e-commerce sales against traditional retail has been growing more steeply in the last two or three years.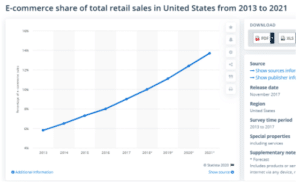 Source: https://www.statista.com/statistics/379112/e-commerce-share-of-retail-sales-in-us/
Along with the Covid-19 pandemic, many businesses were forced into e-commerce as the more traditional bricks and mortar stores were closed due to government measures and restrictions. This saw a large increase in e-commerce businesses and sites being created or invested in through digital marketing. Channels such and PPC for e-commerce businesses became competitive but highly lucrative. The same could also be said for SEO, with e-commerce businesses investing more into digital strategies during high traffic periods…
Advancing technology, logistics, finance, and accessibility are forcing businesses to move to more customer-centric models. In 2009, McKinsey proposed a consumer decision funnel that breaks away from the traditional thought process behind making a purchase. Instead of a classic 5-step decision model that John Dewey introduced in 1910, the McKinsey model emphasizes a paradigm change to something far more cyclical. 
Source: https://www.mckinsey.com/business-functions/marketing-and-sales/our-insights/the-consumer-decision-journey
Consumers can take advantage of technology to accurately evaluate a product or service which has fundamentally altered their behaviour when it comes to making a decision. The 2017 KPMG global online consumer report talks about while consumers will still experience the stages of awareness, consideration, conversion, and evaluation, the journey itself has changed. As we see above, the linear path to purchase no longer exists, as consumers move back and forth between the stages, influenced by online and offline factors. 
Digital marketing takes advantage of the continuous nature of decision-making.  For example, consider a technique like social media retargeting. When shoppers browse other sites after leaving yours, social retargeting reintroduces them to products, they have shown an interest. Digital marketing methods like this alter the way consumers behave whereby they can intervene at any point in a journey. Digital footprints allow marketers to communicate in a personalized manner to influence engagement positively.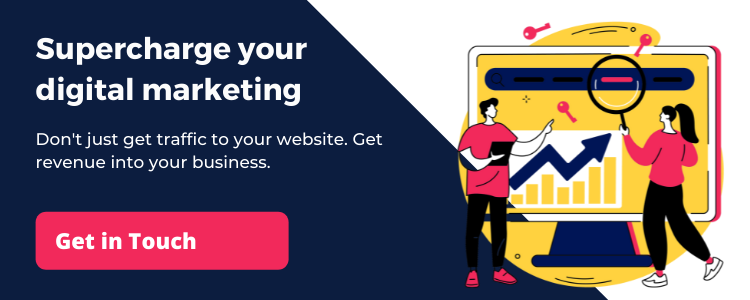 Shaping the consumer journey
David and Marc talk about how brand digital marketing can proactively shape consumer decision journeys. Four core elements help to make experiences more engaging and valuable.  
Artificial intelligence (AI) and Natural Language Processing (NLP) can automate complex and confusing customer journeys. Rule-based algorithms can influence consumers and predict what they will buy. For example, the Amazon recommendation algorithm is responsible for putting products in front of customers that they never knew they wanted. 
Data can augment marketing campaigns by only showing consumers those that are relevant to them. Companies can see a single view of every customer and accurately target them to improve communications' relevancy and integrity. 
Digital marketing interactions can always be contextual and shape how the consumer behaves. For example, traditional communication might bulk send a mailing to an entire database. Digital marketing campaigns can trigger based on interactions and influence consumers at a micro-level, potentially on a one-to-one basis. 
A circular customer journey and ongoing technology innovation allow brands the opportunity to extend their relationship with customers. As there are multiple touchpoints, digital channels can trigger behavioral changes on numerous occasions in a single journey.
Data in digital marketing
Much of this article points to the value of data in digital marketing journeys. The abundance of online data has been transformative in recent years, driving strategies and influencing behaviors. 
Think about a digital marketing campaign from the year 2000. Marketers might have a database of customers, perhaps with their age, location, and gender. An assumption is made about what people of a specific age will like, and they are all sent an email. Data-driven marketing is a game-changer. Consumers don't receive bulk communications based on gut feel or opinion, but campaigns are tailored to specific behaviors. 
A customer completes an action, which in turn creates data that triggers digital marketing activity. The activity then prompts the next behavior, and the two work together in a continuous, data-driven framework.
Let's consider the marketing mix
Marketing is about connecting with an audience in the right place at the right time. Most people will be aware of the "4P's of marketing," which act as a foundation for marketing teams. The framework is still relevant today, although many argue otherwise. For example, Phil Masiello suggests that "building a marketing plan around people, places, prices, and promotions is old thinking. It comes from an age when we had no real consumer data. A lot of conjecture and survey results."
Marketing has indeed changed, and the context is the 4Ps is not the same as ten or twenty years ago. Instead of suggesting the framework's death, we can take a more modern consumer approach than business-led. Let's have a brief look at how that might work.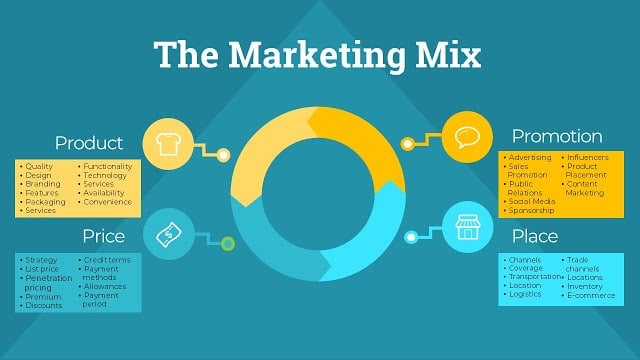 Source: https://www.business2community.com/marketing/the-marketing-mix-is-it-still-relevant-today-02298017
Price
Price points are especially volatile in a digital landscape. Although the initial pricing is straightforward, constant optimization is imperative to get the value of your products. Digital channels provide more ways for businesses to test pricing strategies and analyze how customers behave. For example, let's say you have a website with three products. A bronze product selling at $50, a silver product at $100, and a gold product at $150, each with enhanced features moving up the levels. 
Customers buy either the bronze or gold product, so you remove the silver option as it appears useless. However, the silver product acts as an anchor between bronze and gold, whereby removing it causes consumers to pick the cheaper option, reducing your ROI. Product price influences consumer buying decisions. Digital channels allow you to optimize campaigns in real-time and change those behaviors in an instant. 
Place
Before the growth of the internet, place was quite a self-explanatory element of the marketing mix. The modern-day problem is that customers are spread across both digital and physical locations. Just look at the social media landscape below.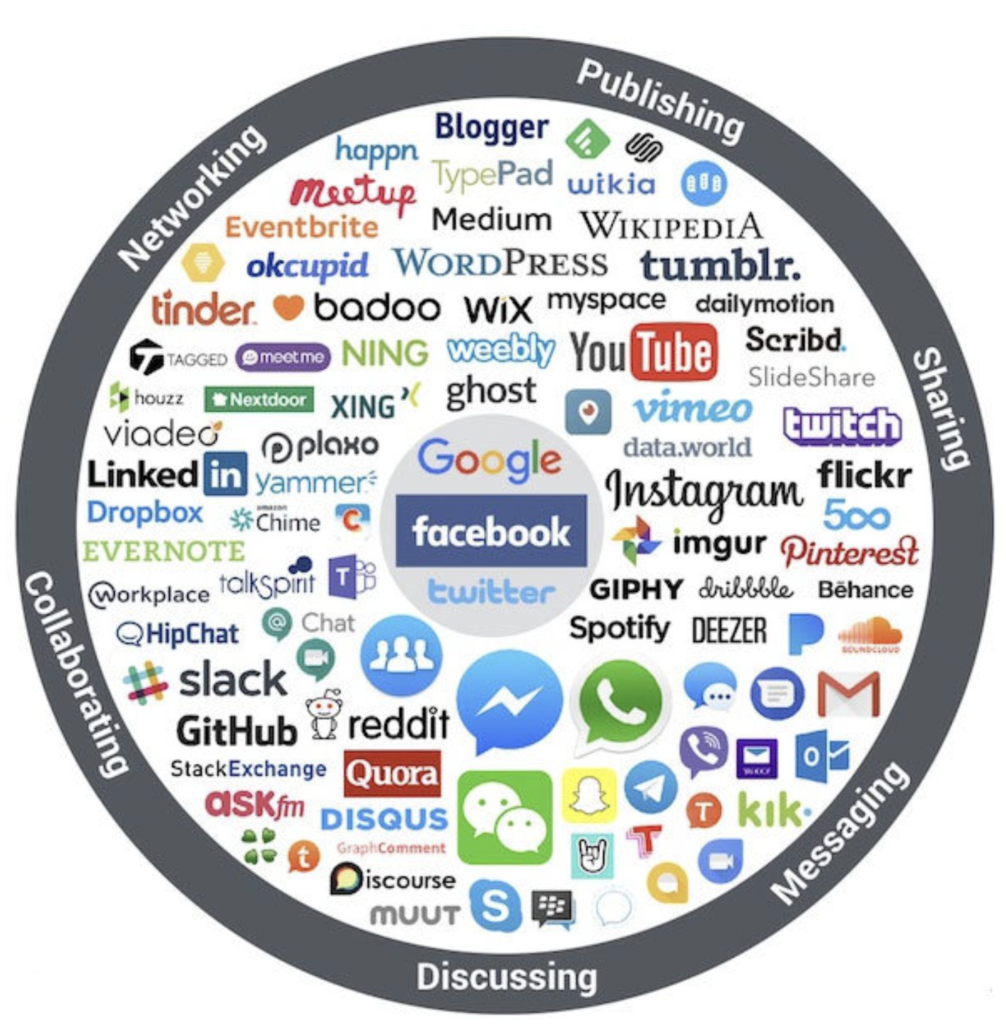 You need to understand the channels your customers use and how they prefer to be communicated with. The brands that do that well will influence behaviors. For example, if your target audience likes to consume video, YouTube and TikTok will be the best place to advertise and change their actions. 
Product
Having an incredible product that consumers want to purchase is integral to success. Modern product development is an agile and iterative process, including several rounds of customer feedback and testing. The days of creating "Product X for Customer Z" is far too simple in the digital ecosystem. The product must solve a problem for the consumers you are targeting. 
Promotion
The 80/20 rule for building an audience has been around for some time now. That is to say, you should spend 80% of your time promoting your product or service and 20% of the time creating the content. Having the best product won't influence consumers to buy it, but the right messaging, offers, and channels will. 
Using data, the classic 4P's are still as relevant as ever, allowing them to be consumer-led. Some field experts refer to the mix as the 5P's, with the addition of "people" to the existing framework.  Brands need to optimize services for the audience and not focus heavily on measuring operational business KPIs.
The customer is king
A significant difference between the digital era and traditional marketing is that your brand is no longer what you say it is; it's what the consumer says it is, to paraphrase Marty Neumeier. Although digital marketing makes the buyer journey more straightforward, with the ability to purchase at the click of a button, overall interactions have increased. 
A customer journey involves reading reviews, watching videos, visiting several websites, and asking for recommendations. Consumers will tell brands what they think of their products and improve it, rather than the other way around. The way they behave influences your future strategy. Improving the experience to match what people tell you leads them down the right funnel towards the checkout. 
Social testimony
An increase by one-star on Yelp can increase business revenue by 5-9%, while a negative review can lose you thirty customers, according to the same research. The online reputation of a brand can influence the way that customers behave. Word of mouth through digital channels if more critical than ever, as customers can share an opinion everywhere, such as via Google, Facebook, and specialist sites like Trip Advisor. 
Digital marketing strategies look to amplify positive messages and encourage customers to take positive actions.  
Chatbots and customer service
We can't write about customer experience without referring to the deployment of conversational chatbots. The AI-based platforms allow consumers to get the answers they need whenever they need it, without human intervention. You can read more about chatbots here. In short, smart devices mean consumers don't even need to speak to a business directly to interact with them. 
In the context of consumer behavior, 35% of people will now use chatbots to resolve problems or get detailed answers, while 40% of Millennials say they interact with a bot daily.  Digital marketers that fail to invest in new technologies could find themselves losing a chunk of their target market. 
In 2020, there will be 4.2 billion digital voice assistants being used in devices around the world (Alexa, Siri, Ok Google). Digital marketing makes it easier for consumers to talk to brands and the statistics show that is what people now want to do. Brands have a significant opportunity to optimize websites and advertising to account for the change in consumer attitudes towards voice technology. Some are even allowing consumers to purchase with voice commands, and it won't be long before that becomes more of a standard, just like the digital channels before them. 
Summary
Change is guaranteed in a fast-moving digital world. Marketing revolves around creating relationships with the customer, speaking in their language, in the places they want you to be. For small businesses, big brands like Amazon have set a very high bar. Personalized product recommendations, targeted email campaigns, free shipping (Amazon Prime), bespoke offers, reviews, and social are now the norm rather than the exception. Those that don't adapt to the changing consumer will quickly lose out to the competition.