It is not easy to predict what will happen in the future but we can see what is working in the present. In this article we identify and reflect on the growing trends in digital marketing in order to try and predict the future.
Voice search is not new, but many people are now using voice search to search on Google. In the future, it will almost certainly become one of the main ways that people search on the internet. 27% of internet users worldwide use voice search in 2020. When you also consider the prediction that 55% of households will own smart speaker devices by 2022, voice search is sure to grow.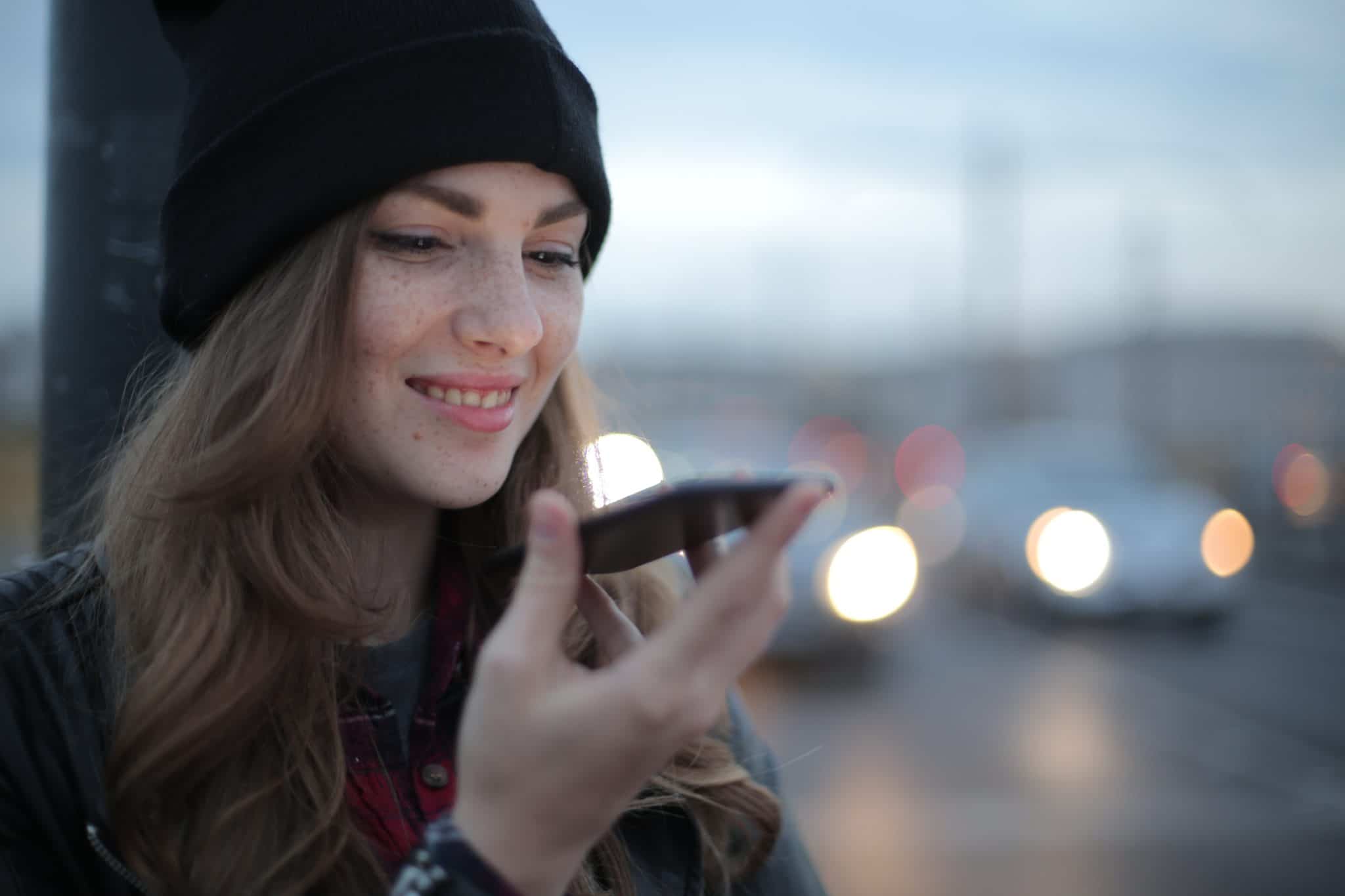 Optimising a website for voice search is a little different than standard SEO. It would be best to target keywords and phrases that people use when they talk instead of typing. Many consumers use voice search through their smartphones for quick information and instructions, so mobile SEO is important for voice search.
Video Marketing Will Keep Growing
YouTube is already one of the biggest platforms with billions of active users. Social media has also utilised the video format for years with many brands now publishing videos online.
However, video marketing is still growing. There is a prediction that 82% of all internet traffic will come from video by 2022. We can only wait to see if this prediction will be confirmed, but now might be the time to start investing in your video production skills.

Chatbots can increase leads and reduce the costs of customer service. It depends on how each company uses them. Email marketing does not convert as it used to, and most brands search for additional ways to increase their leads and earnings.
Research shows that chatbots via social media can increase income by 40% and reduce customer service costs by 30%. The best part is that they can work with your other marketing channels. Expect to see much more of Chat Bots, especially in combination with email marketing and push notifications.
Local SEO For Small Businesses
Many small businesses get more visits and sales from local SEO than other marketing channels. But it is not the amount of traffic that makes the difference, it's the excellent conversion rates. 78% of local searches on mobile lead to a sale on a store.
You may expect that most business owners have already optimised their sites and listings, but actually most local retailers have not listed their business on Google My Business yet.  Are you one of them? The interest in local SEO will only keep growing, so it's important that you make a start on this opportunity.
The growth of video marketing creates opportunities for paid advertising. Video gets more engagement than other types of content and helps marketers explain their products to their target audience. When it comes to sales, 96% of users find videos helpful when deciding to make a purchase online.
These days, you can run video ads on most online platforms. You can create video ads on Facebook, Instagram, YouTube, and other big advertising platforms. If the video has good quality and targeting is right, video ads can be more cost-effective than other ads.
Instagram stories have 500 million daily users, and most Instagram users publish content on their stories regularly. Snapchat uses stories as well, and Facebook added them recently. It's a simple concept that encourages users to consume more content and engage with other people. Stories are not limited to reactions, but the user can see the views.
Many businesses that engage in these platforms already use this feature. It's an opportunity for more views, engagement, and promotions. However, many social media networks do not use stories yet, and many marketers don't use them to their full potential. Stories are here to stay and we can surely expect more growth of social media stories in the next few years.
Start Using More Platforms For Paid Advertising
Facebook Ads and Google Ads have dominated the PPC market for many years & they are still the top advertising platforms. However, you can look for other opportunities in 2020 and beyond.
It is important to find your audience and target the right people. Your audience could be using other platforms, not only Facebook and Google. For example, have you ever considered that your target audience might be browsing Pinterest, Twitter or TikTok? Maybe even other online platforms that offer business the chance to advertise. Different platforms have different demographics and types of content. We should be prepared to see new and emerging online advertising platforms in the future. 
A few years ago, many YouTubers used to create and publish short videos. Most of the videos that you could find online pre-2017 had a five-minute length or shorter because this is what was thought to work. This was also what a lot of the algorithms were programmed to favour – shorter videos that delivered information quickly.
However, in 2020, it is now understood that the shorter video isn't always the best way to share information. Often because the topic or subject of any one video is much too complex to break down into a 3-minute explainer. Users are starting to prefer lengthier videos. Videos on YouTube with a duration longer than ten minutes tend to get better results. Also, live streaming on Youtube is becoming ever more popular, with some live streams lasting for hours. People's viewing habits are seeing platforms like Netflix go from strength to strength. We can expect, with some confidence that long-from video and streaming will start to be utilised more in digital marketing over the next few years.
Online Communities and Groups
People love to create communities on the internet and discuss their interests. They can find experts to get advice from and discover people who share common problems or troubleshooting issues. There's a forum, website and community for every niche as well as many groups on social media.
Digital marketers can build communities in their niches or join existing ones. It's a great way to help people, build an audience, and get feedback for your business or product. Communities will continue to develop and build online. People will always be searching for niche-focused groups and support. This means that we can expect new online communities and platforms to develop in the future. Perhaps through new websites or apps there will be new and exciting ways that we can reach our target audience.