How do I find my Google Ads ID?
So you've been asked for your Google Ads customer ID… and you don't know where to find it!
Well don't worry, it's really easy to find and we'll show you how in this short post.
Short on time? Skip to the guide
What is a Google Ads CID?
Soemtimes a person may ask for your Google Ads CID. 
This is the same thing as your Google Ads Account ID.
"CID" simply stands for "Customer Identification Number".
Your Google Ads Account ID or CID is a 10-digit number and often looks like this:
123-456-7890
Why do I need my Google Ads ID?
Usually you will have to share you Google Ads account customer ID number if you are contacting Google Support.
Google Support will often ask for your account customer number so that they can perform security checks as well confirming that they are working on the same account that you need support with.
You may also need to send your Google Ads ID to your PPC consultant or freelancer if they request it. This usually happens when you first start working with a new PPC provider and they need to gain access to your account and send you an invite request.
A PPC agency may have something called a Google Ads MCC. This stands for "My Client Centre" and is often used by PPC agencies to manage multiple client accounts.
Some individual PPC consultants or freelancers may also use an MCC.
It is sometimes also referred to as a Google Ads Manager account. 
Guide: Find Your Google Ads ID
Log in to your Google Ads account
Make sure you are looking at the main overview page in your Google Ads account.
There are 3 main places to find the ID(s) associated with your Google Ads account(s)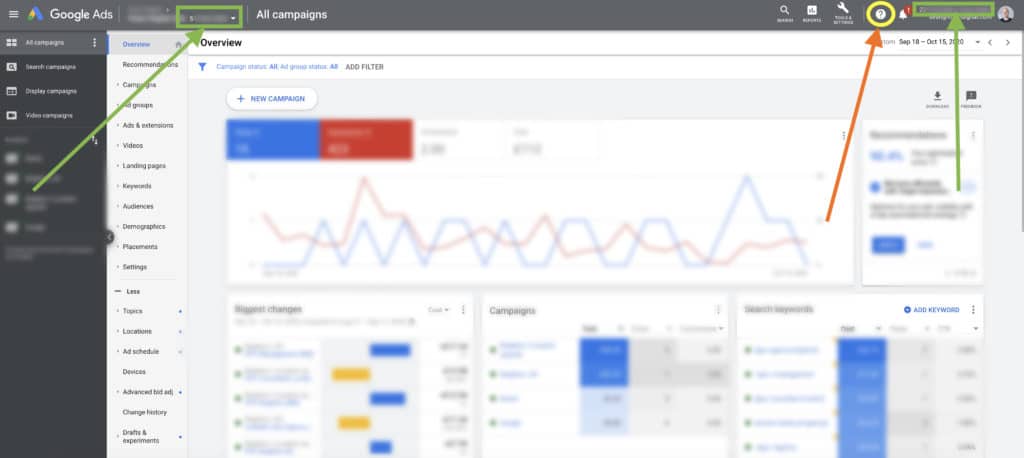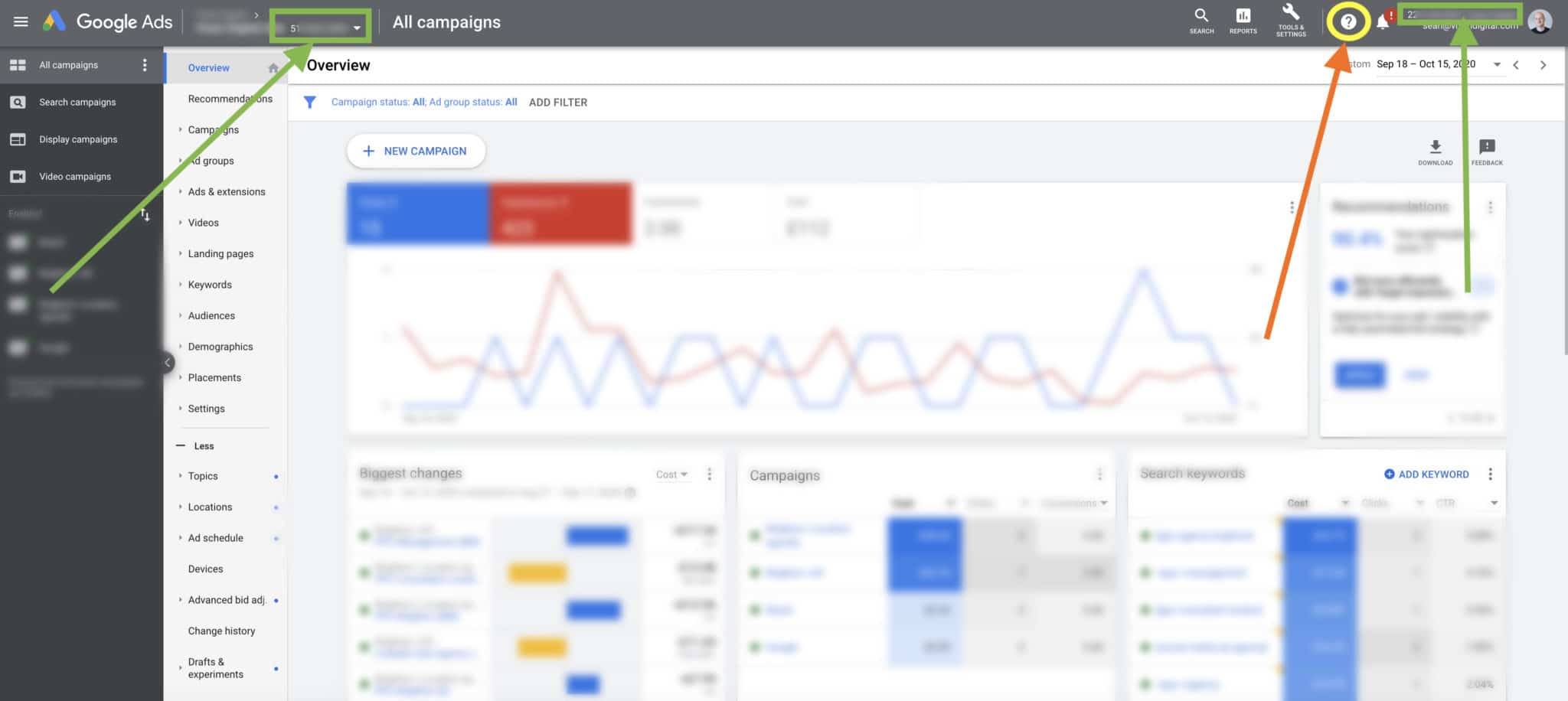 The first place to find your ID is on the top navigation bar on the left hand side. You should find your 10 digit client ID number next to the name of your account.

The second place to find it is by clicking on the "?" question mark symbol. At the bottom of this drop down panel you will see your account ID number. See below screenshot: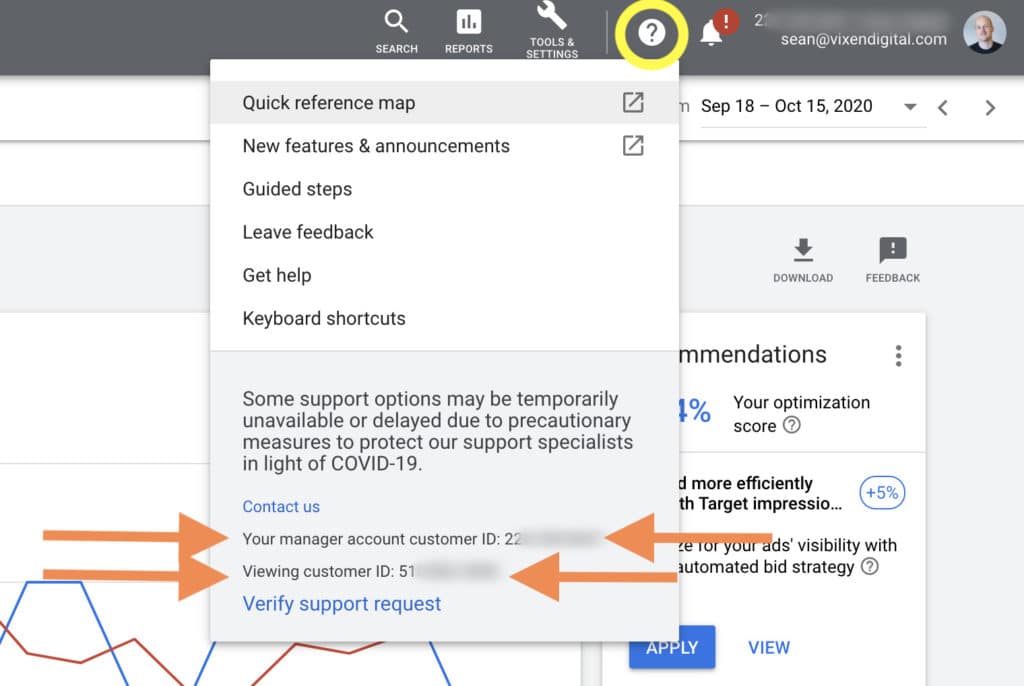 If you are logged in with a Google Ads MMC or Manager account then you will also see your Google Ads MCC ID here too.
The final place you can find your ID is in the top right-hand corner. If you are logged in with a MCC or manager account this ID will display here.
Alternatively you can click on your profile icon in the right hand corner. This should produce a drop down menu which should also display the accounts you have access to, as well as their Google Ads Customer ID numbers.