You may have heard it referred to as PPC (Pay-Per-Click), paid search marketing or even Search Engine Marketing (SEM), but no matter which term you are familiar with, the question remains:
You may be considering whether your business is suitable to run a PPC campaign and whether it will really bring a good return on investment (ROI), or will PPC be just another burden on your wallet?
In order to help you with some of these questions and concerns, Vixen Digital have put together a list of 5 reasons why you need PPC and how it can be great for your business!
PPC connects your business with your ideal customer.
PPC marketing gives you the ability to target people that are already searching for your product or service. For example, if someone is searching for 'fresh flowers', you can bid on these specific keywords, resulting in your ad showing directly to that user. However, some keywords may end up being more profitable than others, but that's OK because you can direct your focus and budget on to better performing keywords as your campaign progresses. PPC lets you target customers based on location, interests or time of day that they are searching. This gives you great control over your marketing strategy.
Remarket to your previous visitors.
Following on from audience targeting, PPC gives you the ability to set up remarketing campaigns specifically targeted to users who have previously visited your website or product page. Whether the user abandoned their cart at checkout or simply browsed your products, you can target your remarketing campaign to get a user to return to your page and make a conversion. Remarketing and retargeting even allows you to provide special offers to this audience in an effort to get them to make a purchase with you.
Cost Effective Advertising.
Even though some agencies and PPC specialists will recommend an effective budget for your campaigns, in theory, PPC lets you operate with no minimum budget. You can spend as little or as much as you like on your campaigns. Combine this with your audience targeting and you can generate tight control over your advertising spend, something which is perfect for smaller businesses.
PPC gives you the ability to control your budget on even the most specific parts of your campaigns.
For example, if you know that your takeaway pizza place sells lots of pizzas on Tuesday's between 4-6PM, you can adjust your budget to spend more on advertising between these hours in order to reach as many potential customers as possible. Similarly, if you know that you sell very few pizzas on Monday afternoons between 2-4PM, you can reduce your budget during these hours in order not to pay for invaluable clicks that are not likely to result in conversions.
You can make changes based on evidence.
PPC marketing provides you with valuable, actionable data that you can use to improve your account and campaign performance. You can also implement account management methods such as split-testing. PPC split-testing and other methods allow you to perform advanced optimisation on specific areas of your account based on what the data tells you. We can rely on the data to explain changes in the account and fluctuations within the marketplace. Good data interpretation practices can give you the ability to react to these fluctuations and plan PPC strategies for the future.
PPC also works faster and gives you much faster results than other marketing channels like SEO. You can also use your PPC account to collect data to inform your other marketing channels, therefore helping them within their own optimisation.
Advertising designed to your budget and business.
Overall the adaptability of PPC marketing is something that can convince you of it's value alone. Paid search marketing allows you to start small and design advertising campaigns that are specific to you and your business goals. Your campaigns can then grow as you grow, or they can be temporarily paused while out of season. PPC can work for small businesses and large corporations because it can be adapted for a variety of campaigns with varying strategies. Whether you're selling your clothing range worldwide or providing quality plumbing services in your local area, there is a PPC campaign that can be made specifically for you.
3 things to watch out for if you are new to PPC.
Like with anything, you can't expect instant success when you attempt something new. PPC management and optimisation takes practice and training. There is a lot to learn and it can be daunting, but it is not impossible!
Don't be afraid of making mistakes but make sure that these mistakes are not costing you a lot of budget! If you are just starting out, start out with a small campaign with an even smaller budget. This will minimise the risk of wasting large amounts of advertising budget while you are learning the ropes.
Communication is key when it comes to planning PPC strategies. You need to make sure that you are fully aware of the business's targets and goals and always keep them informed of your progress. They know their business so make sure that you work with their assistance in building campaigns, use their knowledge of their product. Get it right from the beginning by doing your research and picking the right strategy for your campaign.
If you really want to optimise correctly and with reasoning behind it, then you need to wait for your data to build up. You cannot make accurate judgments of account performance if you haven't got enough data. Some smaller changes can be made with limited bits of data, but don't be tempted to rush ahead and make bigger changes based on nothing but a hunch. Remember that PPC is data-driven and we must wait for the evidence to indicate to us that a change is needed. If you make big or too many changes without waiting for sufficient data, you can end up making your campaign's performance worse rather than better.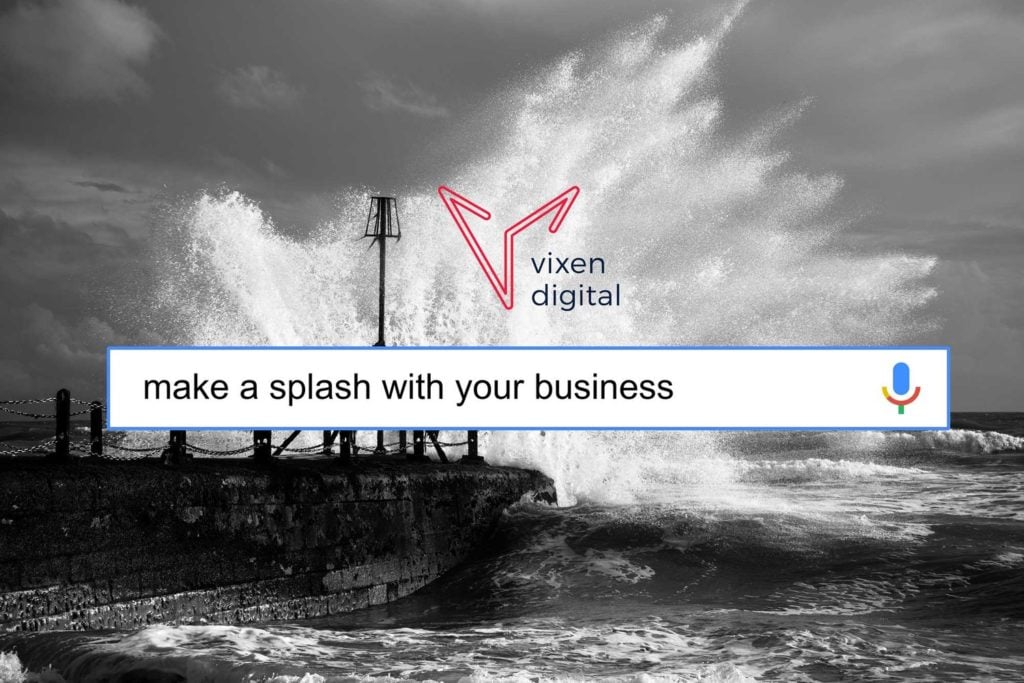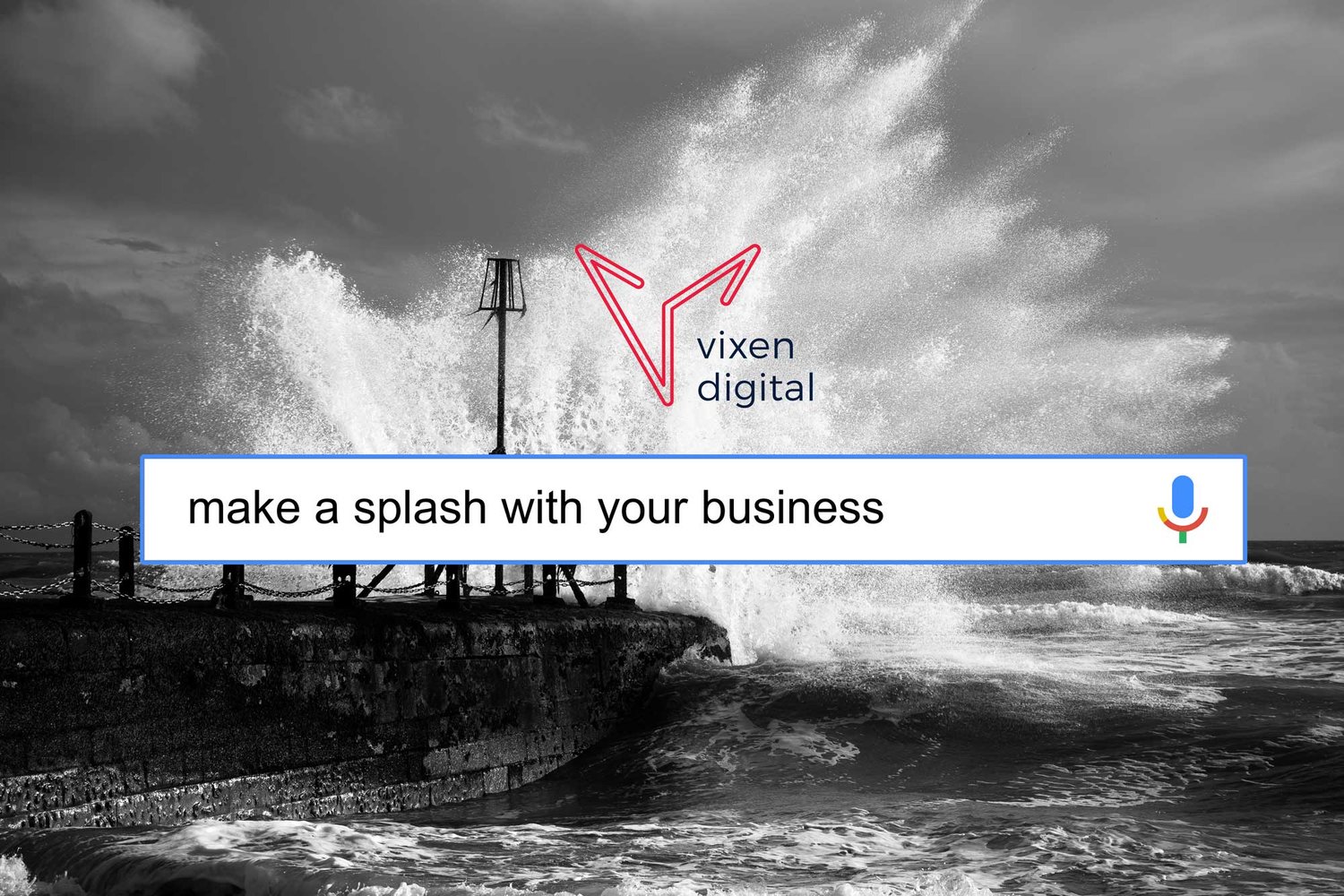 PPC is great for businesses, and is particularly good for small businesses with a view at running targeted campaigns in their local area. However, if it's not done right your budget can end up being spent on non-profitable elements within your account.
So even if you are deciding to give it a go yourself, or are already running a PPC campaign, it's always a good idea to seek advice from a PPC specialist.
An experienced PPC expert can give you a quick analysis of your account and point out anything you may have missed, they can also give you a few tips and help you to become better at managing your accounts.
At Vixen Digital we are always happy to help you with your accounts. This is why we offer a free PPC consultation with one of our experts to help you get the best out of your PPC.