Most people use Instagram these days – the platform became a search engine of sorts.
A seamless mix of friend's personal photos and marketing content appears on people's feeds, which gives your business an amazing chance to find customers and cultivate engagement with existing clients.
But, how does one grow an Instagram audience organically to ensure genuine engagement?
Here is an overview of best practices to guide you.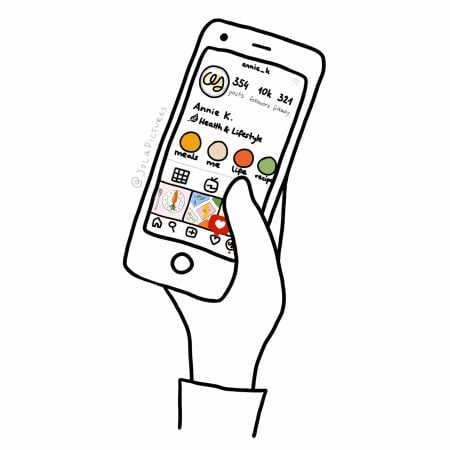 Often the first thing we ask when hearing about something new is 'what's their Instagram?' Even if what you do is not strictly image-friendly, you should set up an account to reserve your handle (much like a domain name).
To streamline posting, consider brainstorming content ideas for future posts. Try post-scheduling apps, so you don't have to manually type all of your descriptions each time you publish.
Image quality and tone of voice
Instagram is a first-impressions led platform.
Make sure the content you upload is of high quality – well-edited photographs, short videos and visually appealing infographics grab people's attention.
Here is a great example of a coherent, content-packed and visually enticing Instagram profile with an engaged audience.
Develop a way of writing punchy post descriptions. To cut through the noise, you need to speak swiftly and with confidence (brief sentences broken up into bullet points work well!).
Instagram is not just about visuals – to familiarise an audience with your business, learn to speak with purpose and build an identity around your brand.
Determine if you only want to promote yourself and use the platform as a means to backlink to your website or shop, or if you also wish to provide free valuable information which can generate long-term leads.
Be genuine in your tone of voice – people can tell if you truly believe in the value of your proposition!
Teach your audience a new skill
People love learning and feeling like their time spent on scrolling the feed wasn't a waste of time – gaining knowledge from someone's post is inspiring and motivational.
If you sell beauty products, for example, prepare tutorials about how to best apply them (here is a great example by the Ordinary). Consider collaborating with influencers – offer free samples and request that they make a 'daily routine' video and tag you in the post.
Perhaps you run a marketing agency – consider posting infographics or organising livestream sessions outlining the basics of best current practices (eg. 'what is SEO?').
Producing valuable content is paramount to building followers' trust, and doing so regularly will help people remember you. You will soon establish yourself as an expert within your niche and people will keep coming back to consume more of your content.
Building this kind of trust might be a slow process at first, but the objective of familiarising viewers with your tone of voice is a long-term investment into brand awareness.
Consider if your business is location-focused.
Depending on your enterprise, you might seek customers in a local area, nationwide or even worldwide. Geo-tagging posts (and Instagram stories) as well as uploading at certain times of day can enhance your reach depending on the region of your target audience, and the time of day the ideal customers are most likely to use Instagram.
Determine your target audience
In settings, switch your profile from Private to Business. This will enable the Insights feature which will help determine the demographics of your existing audience and help ascertain whether you should implement new actions to target a specific follower base.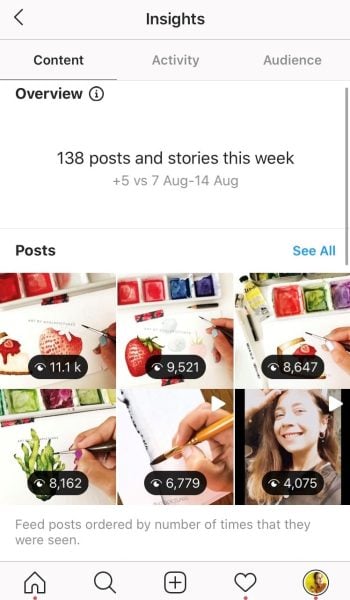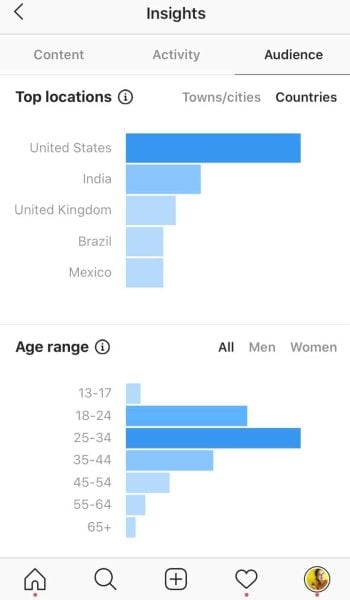 Analyse your competitors and get inspired from how they use their Instagram. If they have a substantial following, pay attention to how they manage their profiles.
How often do they post, and at what times? What type of content do they produce and how do they interact with their followers?
If you are in a closely-related niche to your competitor, it's worth following the people who follow them to make them aware of your presence.
Then, leave a few genuine comments under the posts of people who seem like your ideal customers – it is worth actively seeking out your audience. By genuinely interacting with them, they are much more likely to pay attention to you!
Beware of sounding spammy and sleazy, though – nobody likes bland self-promotion.
Instead, provide potential new followers with valuable content and they will be naturally inclined to check your profile out.
Interact with the audience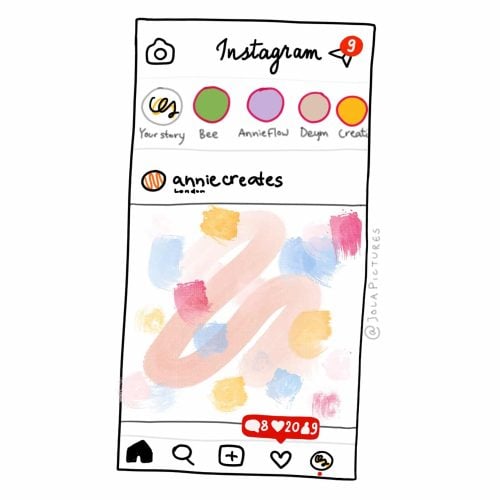 Responding to all activity on your profile will increase your ratings in the ever-changing Instagram algorithm, but more importantly it will make followers trust and remember you.
Once you start receiving comments on your posts and direct messages (DMs), make sure to always answer everyone individually in a genuine manner.
If someone tags you in their post or story, make sure to respond and preferably re-share and repost where appropriate, always tagging them.
Ask your audience questions and prompt them to write answers and give you feedback in the comments section, or direct them to your 'link in bio'. Generating calls to action is a good strategy for exponential audience growth.
Reward your followers, too – you can run contests and giveaways to encourage an active interaction with you, or ask them to subscribe to your email list to receive free e-books, for example.
Big following doesn't equal success
Quality over quantity is still the best policy – paying too much attention to the follower count is often merely a vanity metric. A few highly engaged followers who will end up buying from or collaborating with you are worth a ton more than a big, ambivalent audience who don't care about what you do.
That's why you should never buy followers. Quick fixes never work, and a fake abrupt increase in the follower count will look suspicious and work against you in the algorithm.
Thankfully, using Instagram is rather intuitive and regular updates to the interface make it easier to implement strategies for genuine audience growth.
Relevant hashtags are still crucial. You can use up to 30 in a post (for visual neatness, post them as a comment under the post rather than in the text body), and up to 10 in a single Instagram story (it can greatly boost instant views as stories appear in the Explore section, too).
Try researching your hashtags before you decide which ones to use.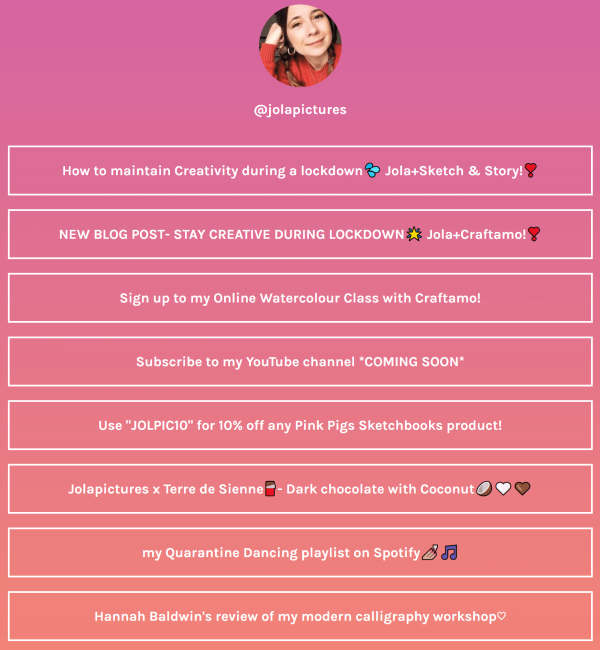 Paste the link to your website or shop in the 'Bio' section for immediate exposure. You can also paste multiple links using plug-ins like Linktree.
Then, regularly encourage people to click on the 'link in bio' and include swipe-up links in stories (feature available after you reach 10k followers).
Regularly upload to Instagram stories – they expire after 24h so they are an invaluable means of staying immediately connected to your audience.
Stories offer hyper useful features such as question boxes, polls and 'DM me' stickers which can massively boost your engagement. Don't be afraid to ask your audience questions, prompt them to share opinions and feedback!
Depending on the nature of your business, consider showing your face in stories. Speaking directly to a camera is an amazing way for your followers to get to know you 'personally', and apart from becoming more aware of your business proposition, they will often admire you for being 'brave' enough to show your face fearlessly.
Stories are also great for showing behind-the-scenes, work-in-progress and snippets of upcoming releases, shop updates, etc. This kind of content is great for keeping your audience curious and excited.
You can save the most important or content-packed stories to your Story Highlights, so that they don't expire after 24 hours and people can refer back to them later.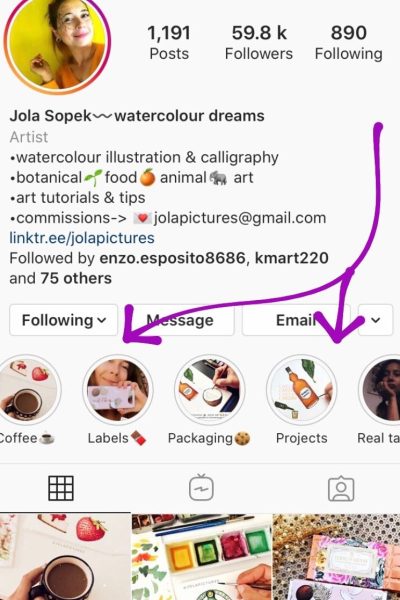 Make use of IGTV – this format allows for longer-form video uploads if the regular 1-minute length is not enough for your needs.
IGTV videos perform well in the Explore section and serve as a great way of sharing tutorials, interviews and product reviews.
Livestreaming on Instagram can also provide a great engagement boost.
Consider what kind of content would best suit a livestream format in your niche. You could treat your followers to 'how to videos' or host guest live discussions with experts or other influencers –  here is a great example.
You can now save your livestreams to IGTV, too (up to 60 minutes of video)!
Last but not least, you can use paid Instagram Ads. They are great for promoting local events, shop updates and sales.
You can determine the demographics of your target audience and Instagram has now partnered with Shopify to help users sell products directly from their feeds through 'Shop Now' buttons as well.
Remember that upkeeping a thriving profile on Instagram will inevitably take a lot of pre-planning, constant engagement and forward thinking.
Just like with anything else, success will not arrive overnight, but the steps we outlined should guide you in the right direction.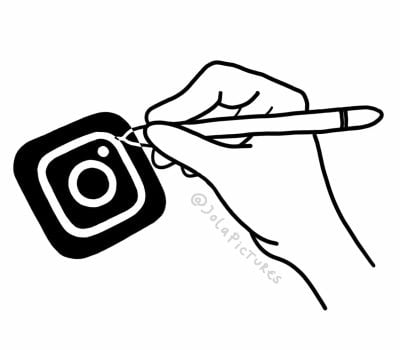 If you would like to see a great overall use of Instagram and learn more about creative marketing at large, check out Tom Ross. His ability to produce abundant, valuable content is impressive!