PPC For Theme Parks & Zoos
Drusillas Park is a theme park and zoo located in Alfriston, East Sussex. Drusillas approached us needing help with their PPC marketing strategy. It attracts between 350,000 and 370,000 visitors per year and is home to the first Hello Kitty themed attraction in Europe.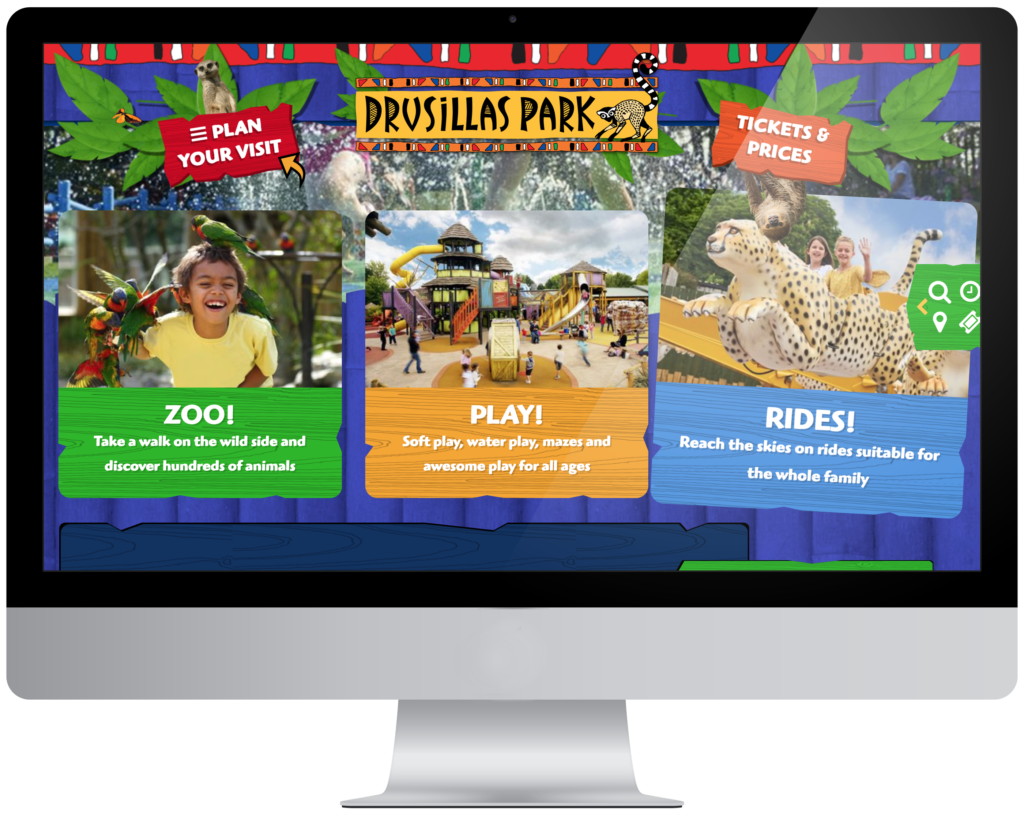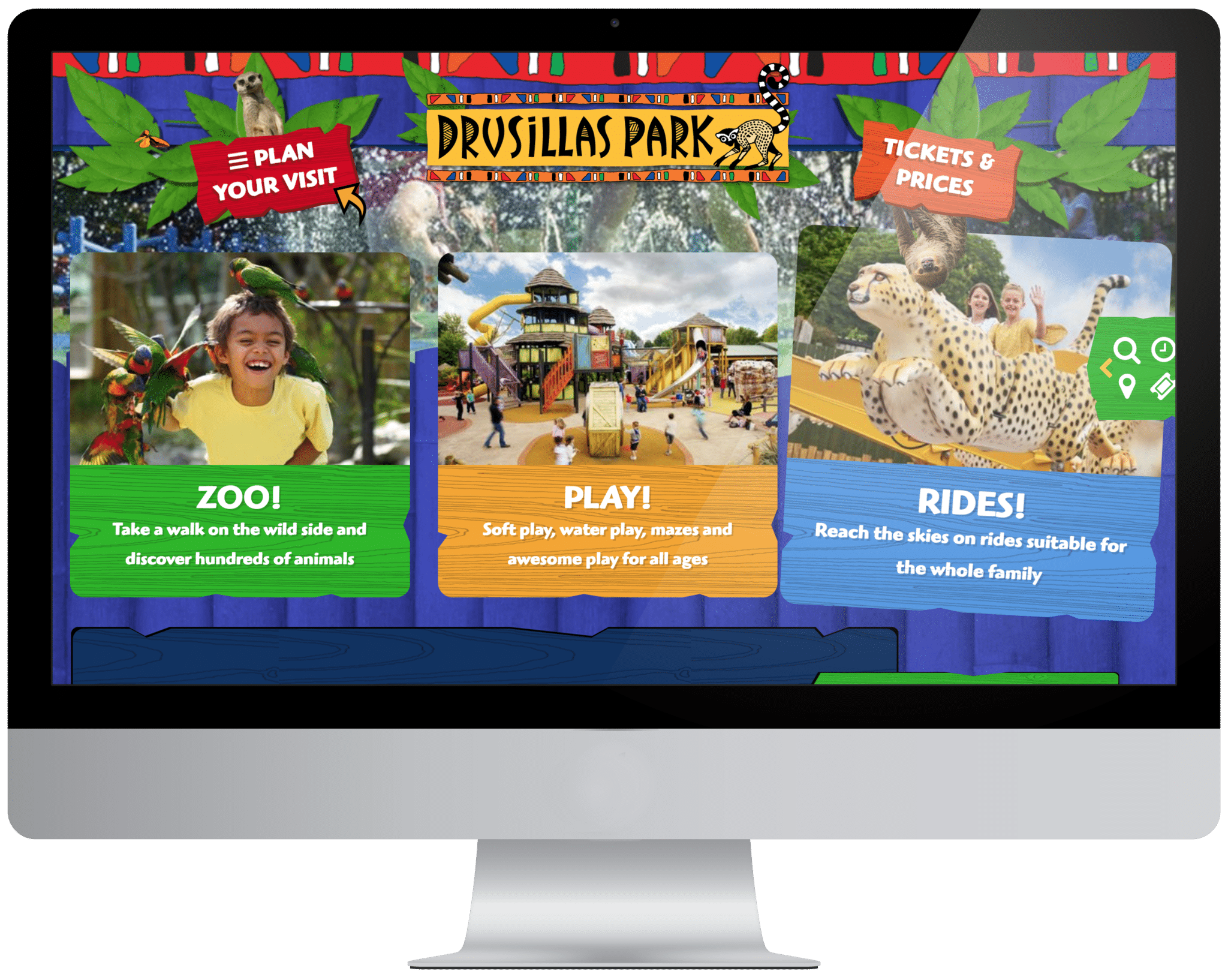 Drusillas Park wanted to develop a new PPC strategy that would increase conversions and overall PPC performance for their theme park and zoo as well as their seasonal events. Working with a limited budget, they wanted to be proactive in their PPC ad copy messaging and be more responsive to seasonality and high traffic periods.
Our first step when starting work with Drusillas Park was to complete an overall PPC account audit. We proceeded to highlight successful areas of the accounts, campaigns, ad groups and keywords and analyse the data to see where performance was high. We then started looking for areas that required improvement as well as identifying any opportunities throughout the accounts.
We focused our PPC account audit on the following key areas:
Account Structure
Keywords
Negative Keywords
Locations
Campaign Types
Ad Copies
Ad Extensions
Conversions & Conversion Tracking
Attribution Models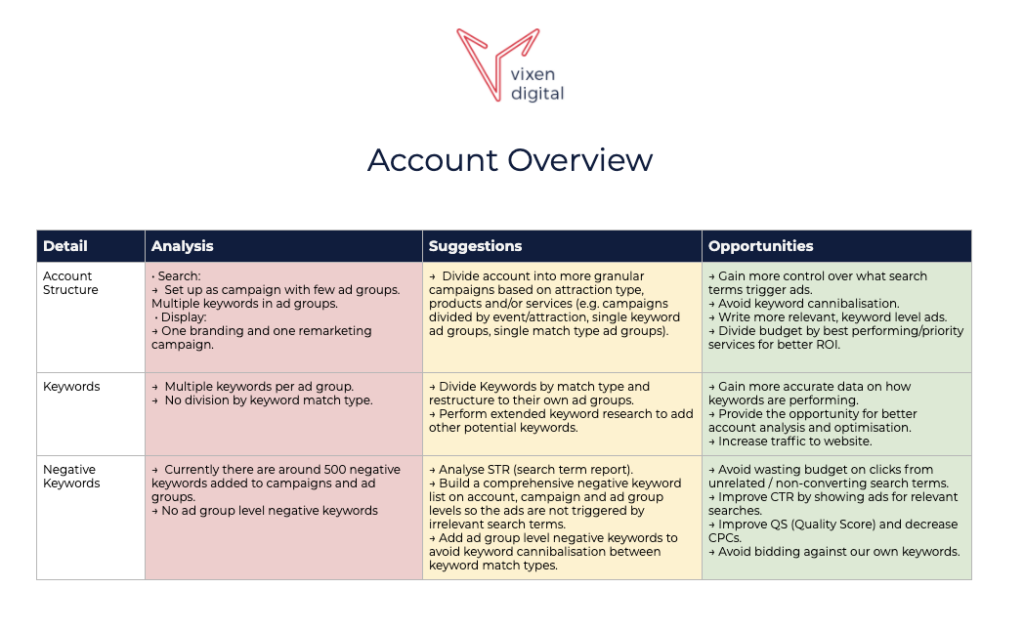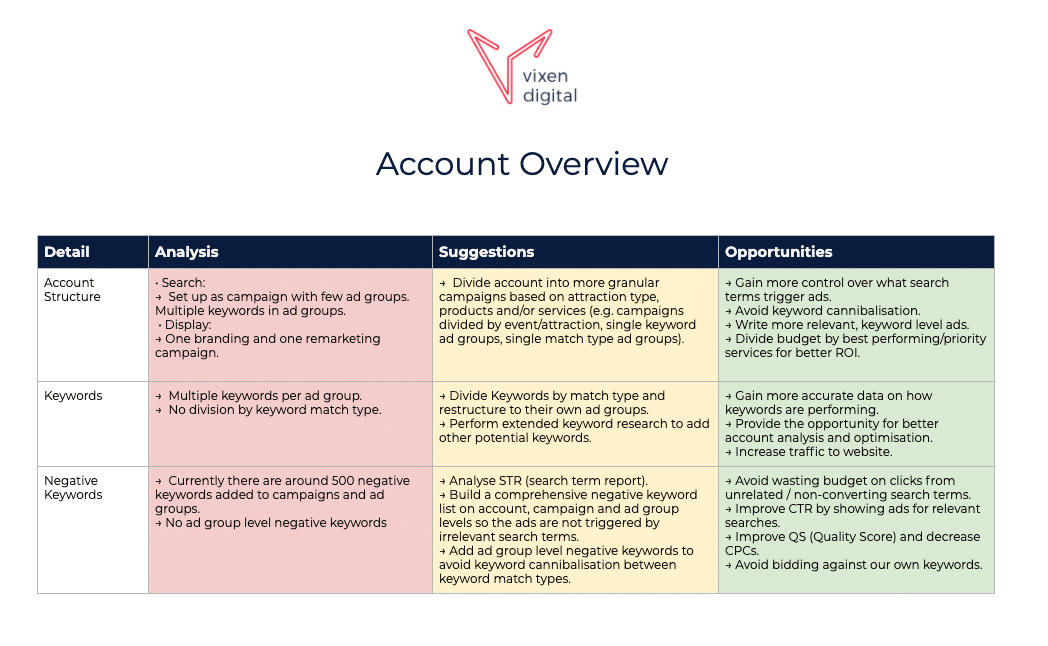 Tell us about your business. Let us get the best out of your PPC campaigns.
Based on our audit, we decided that it would be best if we were to undertake a complete restructure of the Google Ads account, with the main aim of creating a more overall granular structure to the campaigns, ad groups and keywords. This would enable us to make more specific optimisations on a wider variety of account levels. We also decided to make changes to the attribution model settings as well as location settings. This enabled us to more accurately track where our conversions were coming from as well making sure that we were targeting users in our chosen locations.
We also created a whole new set of ad copies to coincide with Google's updated best practices. We created 3 sets of ad copies for split-testing. We also made sure to change ad copies based on seasonality. The theme park & zoo's peak times are usually during school holidays, therefore ad copies are frequently changed to coincide with the time of year and the specific holiday period.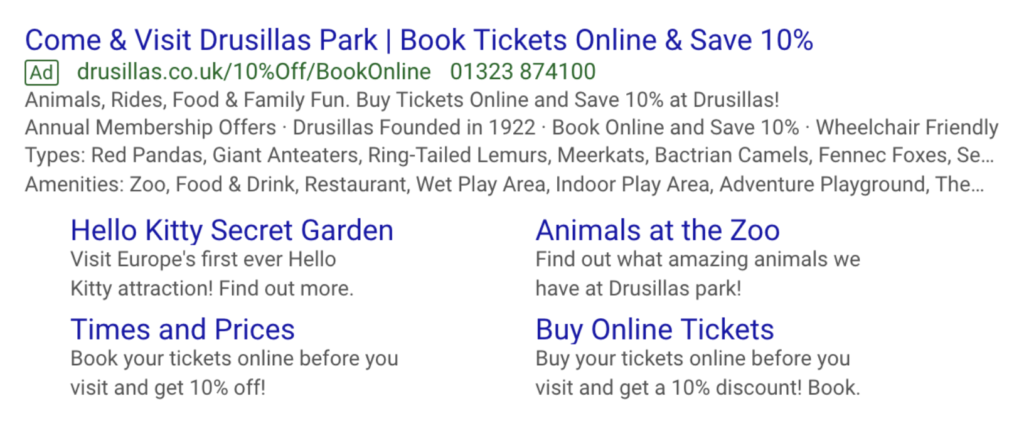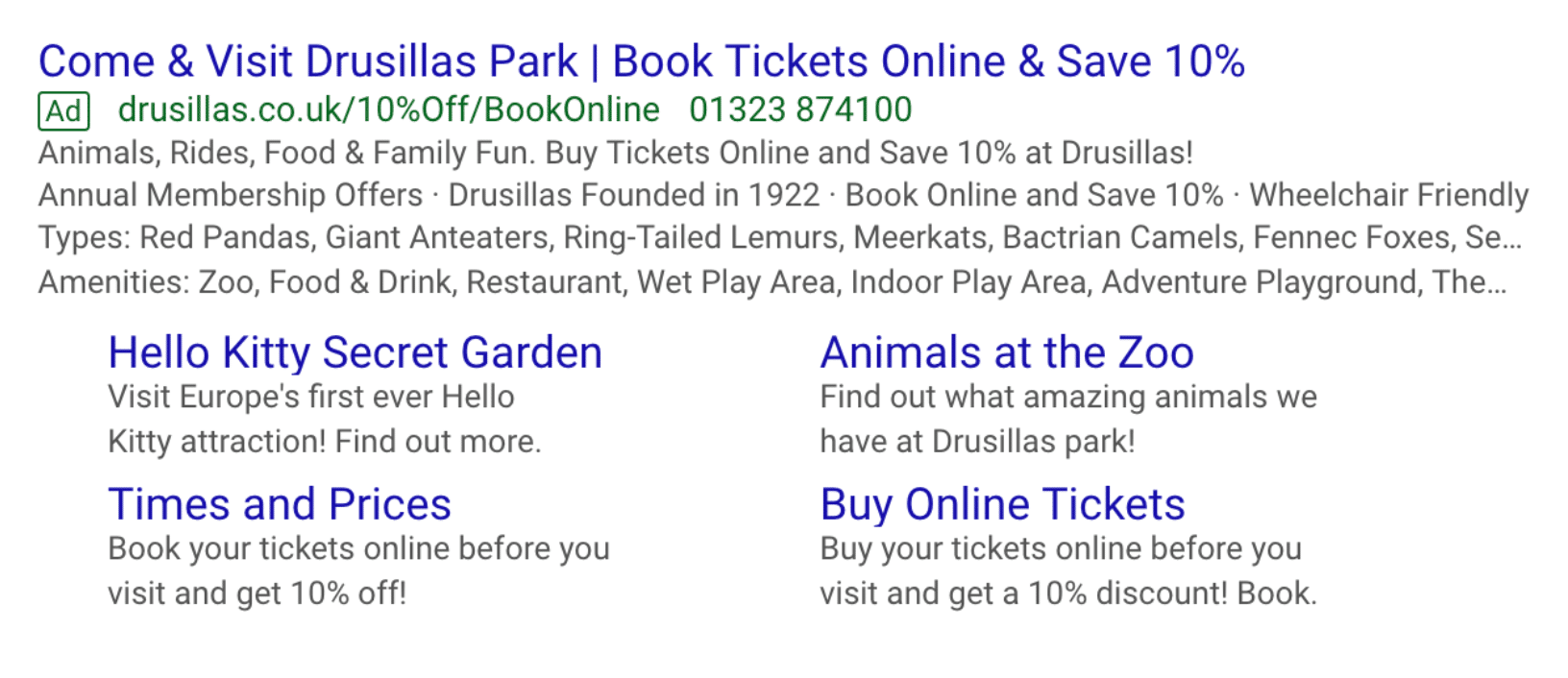 We identified that there was an issue with the Facebook pixel tracking that was set up within the account. We therefore started off our Facebook management by implementing the Facebook pixel correctly and setting up custom event tracking. We then made sure to create new custom audiences based on user website behaviour. It was then important to set up remarketing campaigns, to target key audiences as well as implementing a separate campaign to focus on advertising seasonal events.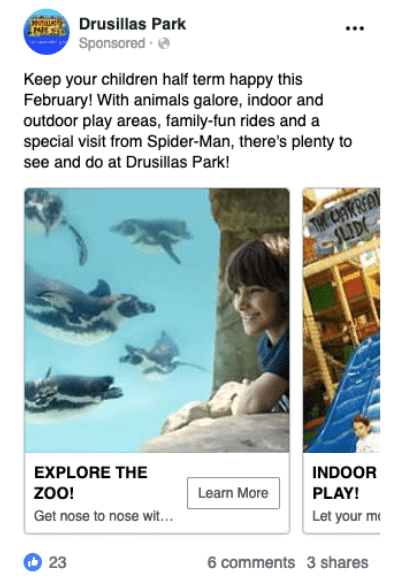 Frequent ad copy split testing and seasonal ad copy and messaging had a huge impact:
CTR (click-through-rate) had an initial increase of 146%. We've since been able to keep this at a consistent level by continuing with our ad copy strategy and responding to seasonal change.
The PPC account audit, restructure and review helped us focus on keywords that actually performed and brought us conversions. We then invested in these. This helped us to improve the conversion rate by 27% and increased overall conversions by 100% YoY. 
A combination of the above strategies as well as our on-going PPC management decreased the Cost Per Conversion (Cost/Conv.) or Cost Per Acquisition (CPA) by 43%.